The anti-two-block warning system or indicator is also known as an A2B or ATB indicator for short. This is the minimum crane safety indicator all cranes should have. It warns the operator when the hook block is getting too close to the boom tip. A2B warning systems come in wireless and wired versions. The only difference is one requires a cable to connect from the display to the A2B switch at the boom tip and the other uses a wireless transmission for the connection.
The ATB warning system uses a switch at the tip of the boom with a weight on a variable length of chain hanging down the hoist line. When the hook block comes up it lifts the weight which closes the ATB switch and sets of the ATB alarm in the cab. This alerts the operator and anyone in the area that the crane is close to having a collision with the hook at the boom tip.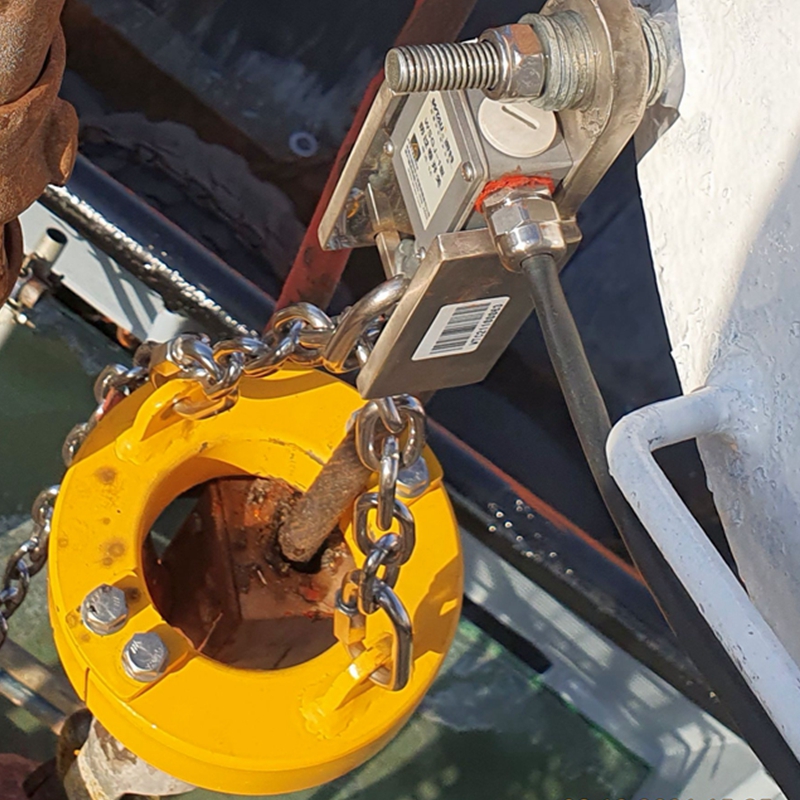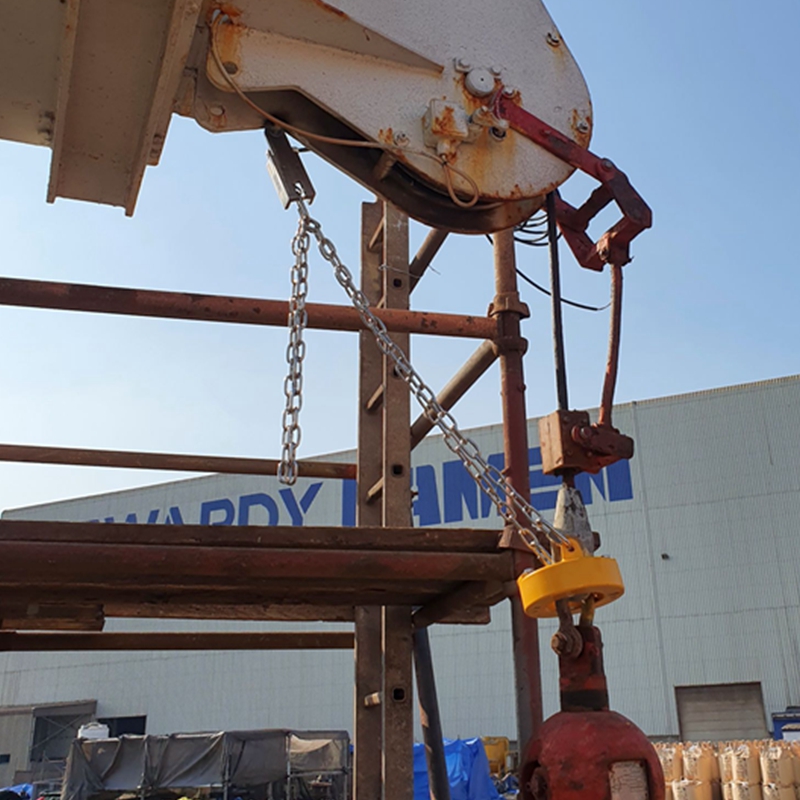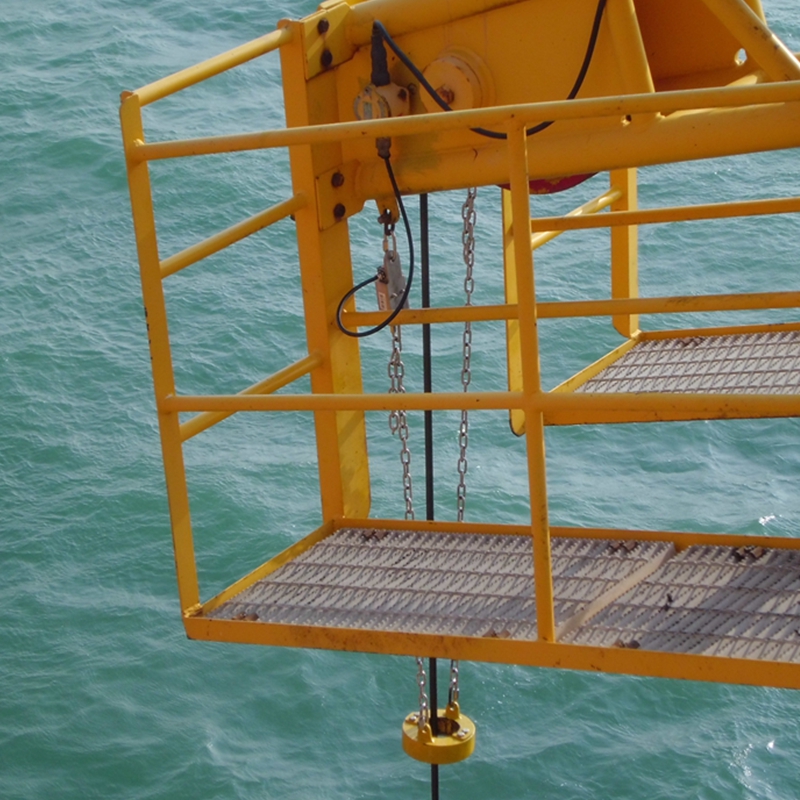 This is a picture of a wired ATB switch and the weight and chain hanging from it which holds the switch open. In the picture the block is getting close to lifting the weight which will let the ATB switch close and set off the two-block alarm.